In the journey of becoming successful, a key milestone is attending a prestigious university. The land of the free and the nation of the brave, The United States of America is treasured as the home to many of the world's honoured universities. 
Having the dream of pursuing higher studies under the guidance of a world-renowned university, choosing the USA would be ideal.
The university ranking in USA should be considered when choosing the finest academies in the USA, especially if a student believes that he or she deserves a spot in these outstanding campuses.
#1 – Massachusetts Institute of Technology (MIT)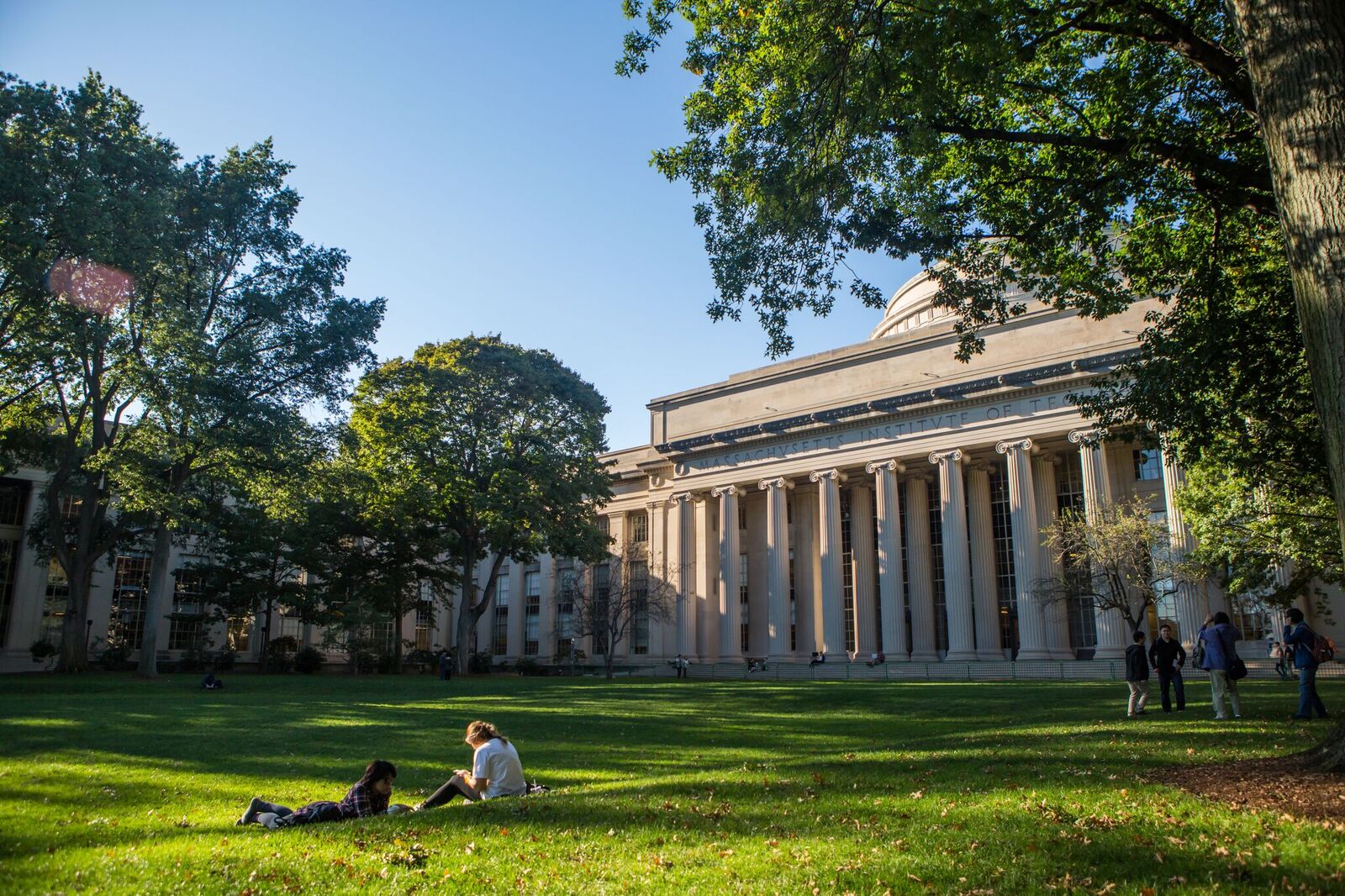 Located in Cambridge, Massachusetts, MIT has gained #1 in
university ranking in USA
majorly due to its recognition in the fields of science and technology, along with economics, management, political science, philosophy and linguistics. Due to the sharp entrepreneurial culture that MIT pursues, companies such as Dropbox and Intel are products of MIT's proud alumni.
To enter an undergraduate program offered by MIT is highly competitive as only 8% of the applicants are accepted by the university, engineering and computer science programs being the most popular undergraduate programs.
Website: http://www.mit.edu
A prominent role is played by Stanford University in the tech industry. The location of the university, Palo Alto, which is besides Silicon Valley encourages the contribution this university makes to the tech field.
Stanford University is known for excellent programs covering the fields of social sciences, humanities and engineering. Companies established by Stanford university's alumni make a total of $2.7 trillion annually, which includes Hewlett-Packard, Snapchat and Google. The high competitiveness of Stanford university results in only 5% of the applicants been accepted.
Website: https://www.stanford.edu
Founded in 1636, Harvard University topped the Times Higher Education university ratings in USA for many years and is titled, 'the oldest higher education institution in the USA'. The student count of Harvard University is 20000 whilst 25% are international students.
University programs are expensive but financial aid is offered to achieving students. Harvard's prominent alumni consist of 14 Turing award winners, 157 Nobel prize winners and 8 US presidents up to date. The equal reputation Harvard has built up for arts programs and science programs makes it truly extraordinary.
#4 – California Institute of Technology (Caltech)
In comparison, the student population of Caltech is low, which is approximately 2000. Even with a low population, Caltech has produced, 4 Fields Medalists, 72 Nobel prize winners and 6 Turing award winners. In addition, products of Caltech are at the top of the fields in energy, technology and science. 
Located in Pasadena, California, the campus consists of 6 faculties concentrating on science and engineering. The percentage of students who continue to PhD level is reported to be highest at Caltech, contributing to its position in leading universities in USA.
Caltech Scientists Awarded 2017 Nobel Prize in Physics
#5 – University of Chicago (UChicago)
The University of Chicago is for those seeking a big city campus life followed by quality and enriching academic programs. Situated in Hyde Park, UChicago was founded in 1890. Up to date, there is an undergraduate enrolment that counts approximately 6500. Students are offered the chance to choose from more than 100 majors. 
This university offers a wide range of postgraduates programs in the fields of business, law and medicine. Its alumni have 89 Nobel laureates. Reports show that only 8% of the applications get accepted to UChicago.
The 531st Convocation of the University of Chicago was held on June 9, 2018, on the Main Quadrangles.
#6 – Princeton University
An outstanding out of all American universities is Princeton which is an Ivy League University, with 200 years of celebrated history. Princeton campus premises is in New Jersey. The number of students enrolling at Princeton is less than 8000 with over a quarter being international students. 
Strict requirements are followed at the campus; all students are required to conduct autonomous research and take a foreign language course. To enter Princeton is tough as there is no early decision application route and due to the highly selective application selection procedure.
With its start in 1865, Cornell University reports an undergraduate enrollment of approximately 15000. Located in Ithaca, New York, Cornell University is the home to more than a thousand student organizations. Entering the Cornell University is known to be competitive due to its acceptance rate of 13%. 
The majors Cornell University is famous for is Business, Biology and Computer Science. Cornell University has 7 highly ranked graduate schools. This University has 93% of its students graduating and the starting salary earned by the Cornel alumni is $60000.
Glorious To View celebrates what makes Cornell University so special—its campus beauty, breadth and depth of academics, spirit of inclusiveness, and commitment to serving the public good.
Opened
Opened in year 1868. 
Morrill Hall was the first building constructed on the main Ithaca campus, which today includes 608 buildings on more than 2000 acres.
Colleges/schools
Faculty/Staff
Student Enrollment
Degrees Conferred
The third oldest university in the USA, founded in 1701 is Yale University, New Haven. Yale has 14 schools inclusive of Yale Graduate School of Arts and Sciences and undergraduate college. Yale is the proud home to 3 Turing award winners, 5 US presidents, 19 US Supreme Court Justices, 61 Nobel laureates, etc. 
It is highly selective of its applicants with an acceptance rate of 7%. Due to the holistic admission policy, non-numerical measures such as application essays and extracurricular qualifications will enhance your chances of getting selected. 
Known as the 5th oldest institution of higher education in the USA, Columbia University was established in 1754.  Products of Columbia University has made key breakthroughs in the field of science and is popular for economics, political sciences, and computer science. 
This university has created 96 Nobel prize winners, 11 Olympic medalists, 101 National Academy members, 3 US presidents, etc. The second most selective in the Ivy League Schools is Columbia University after Harvard with an acceptance rate of 5.51%; this university reports 95% of students graduating.
#10 – University of Pennsylvania (UPenn)
Established in 1755, UPenn is the 6th oldest institution of higher education in the USA and is located in Philadelphia, Pennsylvania. The university consists of 4 undergraduate schools which offer 99 majors inclusive of engineering, business, natural sciences and humanities and, 12 more schools. Dual degree programs are also available for students UPenn has an acceptance rate of 8.4%. The UPenn alumni have made groundbreaking advances in the field of science and economics, Nobel prize winners, US Senators, US Governors and more.